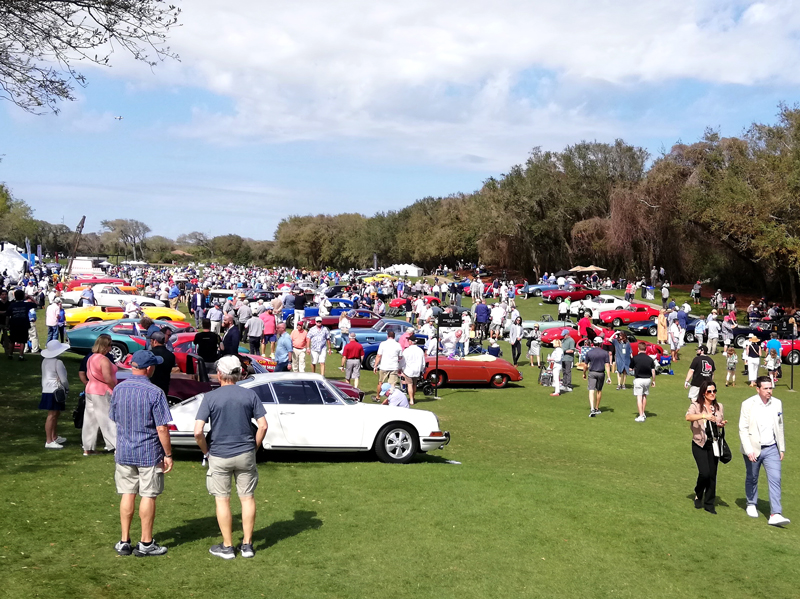 Over 25,000 thousand visitors gathered during the weekend of 4th of March for the 28th annual concours at the Ritz Carlton, Amelia Island, Florida.
The Amelia Island Concours d'Elegance is an annual car show and charity event held on Amelia Island, Florida, in the United States. The event features a display of rare and classic automobiles, motorcycles, and other vehicles, and is one of the premier automotive events in the country.
The first Amelia Island Concours d'Elegance was held in 1996, and the event has since grown to become one of the most important events on the global automotive calendar. The event typically takes place in March each year and attracts thousands of visitors from around the world.
In addition to the main car show, the Amelia Island Concours d'Elegance also features a number of other activities, including car auctions, driving tours, and seminars with industry experts. The event also serves as a fundraiser for various charitable organizations.
Overall, the Amelia Island Concours d'Elegance is a celebration of automotive history and culture, and attracts enthusiasts, collectors, and industry professionals from around the world.
The Best in Show Concours d'Elegance was awarded to a 1935 Voisin C25 Aerodyne displayed by Merle and Peter Mullin of Oxnard, California. Purchased by the Mullins in the early 2000s, the Voisin underwent a comprehensive, three-year restoration that was completed in time to participate in and win Best in Show at 2011's Pebble Beach Concours d'Elegance. It remains one of only a handful of four-door cars to secure the honor.
The Best in Show Concours de Sport was awarded to a 1964 Ferrari 250 LM displayed by Indianapolis Motor Speedway Museum of Indianapolis, Indiana.
A great experience for Cover Company
Cover Company presented it´s new range of FUN series car covers at the Amelia Island MotorXpo during Saturday and Sunday. In this case we presented car covers for a Porsche 911 and also for a Ford Mustang. Both products have been well received by clients and visitors and are from now available at our online catalogue. In addition to the exposure that such an event provided to our company, The Amelia concours has been a great chance to meet other profesionals and explore opportunities for collaboration in the future.
With over 25,000 visitors, a pristine organization and beatutiful surroundings, the Amelia will certainly be in our calendar for next year.