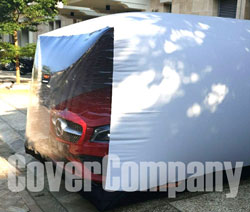 In the ever-evolving world of automotive care, innovative solutions constantly emerge to meet the demands of car enthusiasts and conscientious vehicle owners. Gone are the days of relying solely on traditional car covers and basic protective measures. In this comprehensive exploration, we delve into the groundbreaking realm of car bubble covers—a cutting-edge approach to safeguarding your cherished automobile.
Unveiling the Inflatable Car Protection Bubble
Picture this: a protective cocoon for your vehicle, one that not only shields it from the elements but also creates a microenvironment to ensure its utmost well-being. Enter the inflatable car protection bubble—an engineering marvel designed to redefine the concept of vehicle protection.
Read more »