Have you been thinking about how to store the hardtop of your convertible car?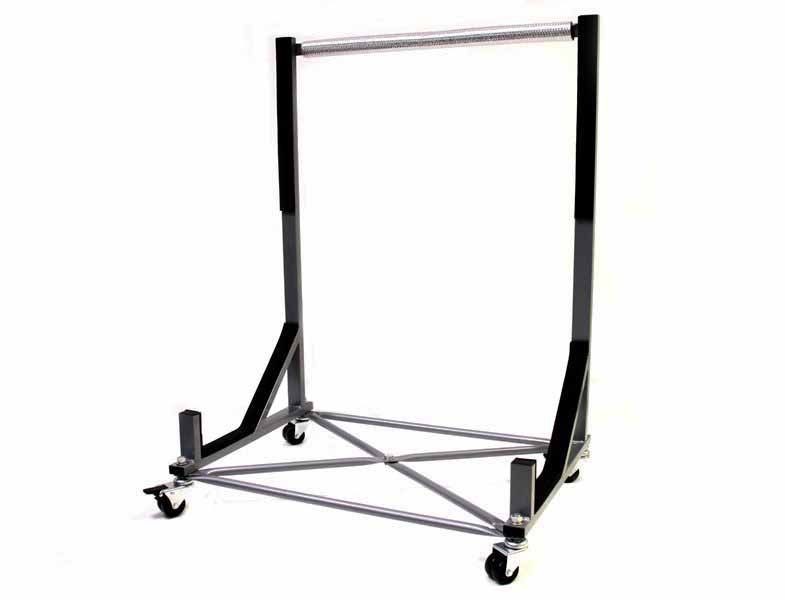 At Cover Company we have the quality solution for you- the convertible car hardtop storage trolley!
This hardtop storage cart allows you to store, move and protect the hard top of your convertible car. It is robust, very stable and easy to assemble and disassemble. In addition, its 4 casters (including 2 fitted with individual brakes) offer easy and safe movement.
The hardtop leans at its strong points to prevent any deformation of the convertible top. The hardtop trolley is equipped with protective pads and cushions so as not to damage the paintwork of the hardtop.
Convertible hardtop stand benefits:
Strong construction with dual struts




- Heavy duty casters with independent locks




- Soft foam padding on rest points




- Easy assembly following the instructions manual


- Cover for for hard top is also available as an option
This hardtop cart is designed for most convertible car models. It has already been tested for:
Alfa-Romeo: Spider
Audi: Audi 80, Audi TT
BMW: E30, E36, E46, Z1, Z4, Z8
Corvette: C1 C6
Fiat: Barchetta
Honda: S2000
Mazda: MX5
Mercedes: SL R 107, SL R129, 190SL, SL W113 Pagode, CLK
MG: MG / B, MG / F
Porsche: 356, 911, 996, 997, Boxster
Peugeot: 306
Toyota: MR2
Triumph: Spitfire
Other product you may be interested in (click to discover our tire mats):