Car lovers always try to keep their vehicle interiors in the best condition. They know how it is crucially important to protect the car not only outside but inside it as well. You cannot prevent dirt from coming into your vehicle, the occasional spilt drink or food, that is why you shout protect your car seats with covers. They prevent stains, and they're a lot easier to clean, too, than your vehicle's original upholstery.
As well as this if you start protecting your vehicle's interior now, you will save its resale. Our car seat covers leave you with a beautiful interior when you're ready to sell.
At Cover Company we have created the best car seat covers not only to protect your car, but to give your vehicle a unique style. Moreover, fitted car seat covers can hide the stains you haven't been able to get out or can also hide torn upholstery.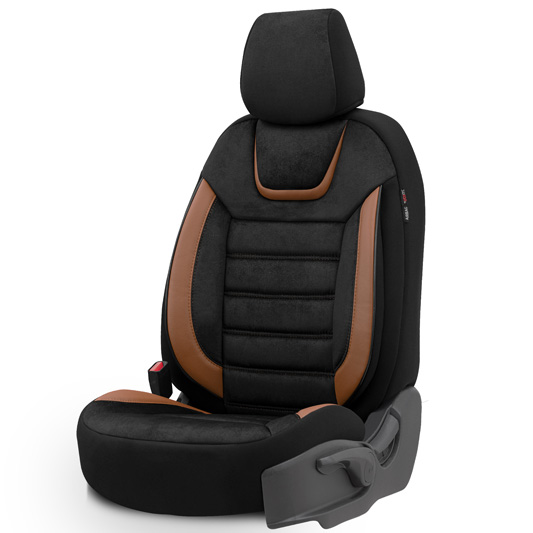 If you've just bought a used car and would like to give it a better look. Improve the interior aesthetics by using seat protectors.
Designed to be compatible with all vehicles, our Car Seat Covers wrap your entire seat with the flexible lacoste fabric used on the sides with a special molding system ensuring a perfect fit on any vehicle. We have various sizes and designs and we will select the most appropriate based on your make/model selection. You can choose between 4 different finishes. With its 3-layer breathable fabric, it prevents sweating even on long journeys and increases your driving comfort. It prevents pain by creating an orthopedic form of waist and back with 7-layer side supports.