Cover Company at Porsche Tra'Montagne 2022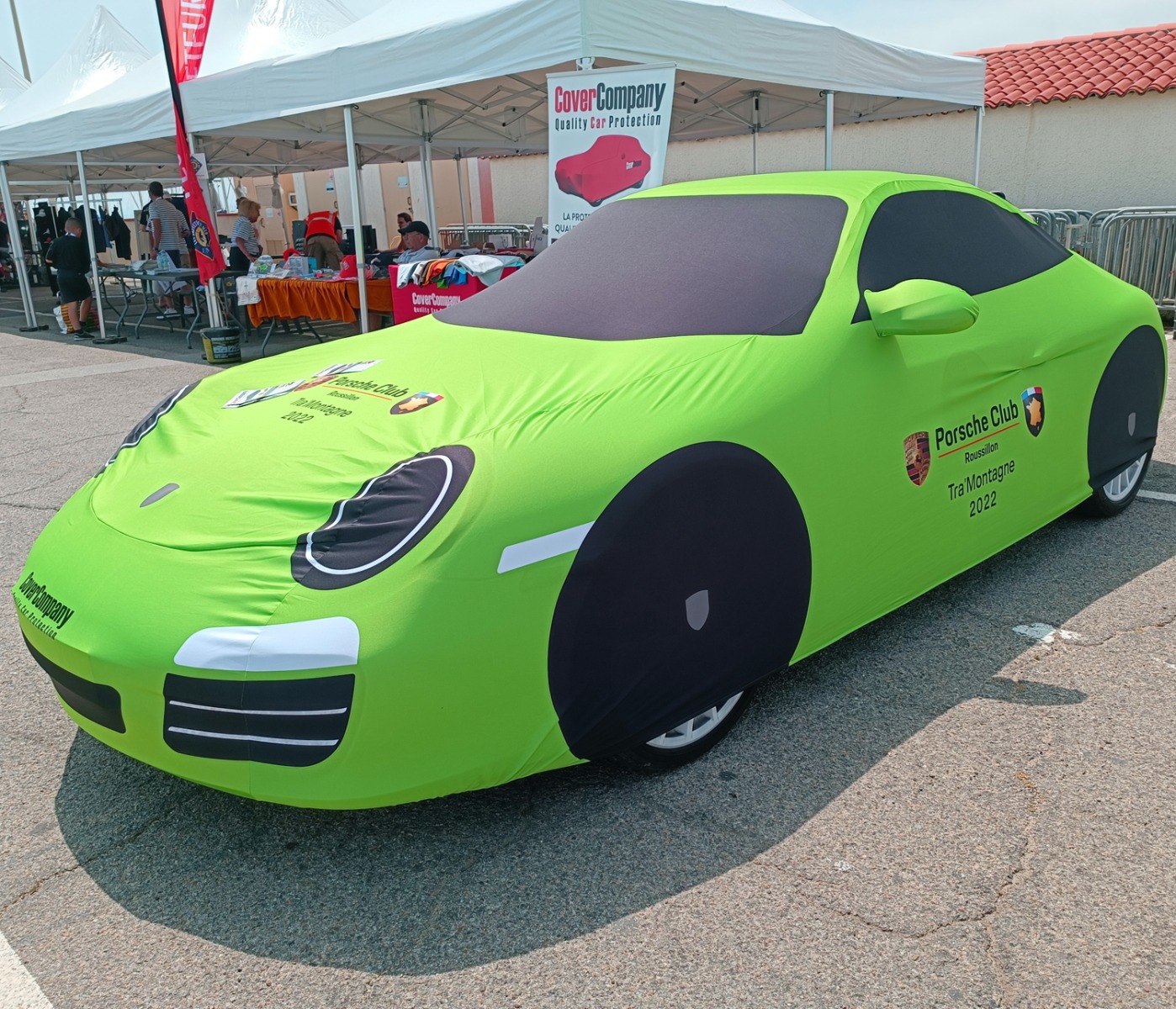 Last weekend we had the pleasure to participate in the new edition of the Tra'Montagne event, close to Perpignan (South of France). A long-awaited event after a 2-year "pause". More than 200 vehicles joined at Saint Cyprien for this 2-day event which included racing, parade, village, DJ, driving simulators and lots of visitors during a very sunny weekend.
Beautifully organized by the Porsche Club Rousillon, we had the opportunity to admire Porsche models from all eras, from the classics Porsche 356 to the most recent Porsche 992 or the Taycan shown at the Porsche Perpignan Center stand.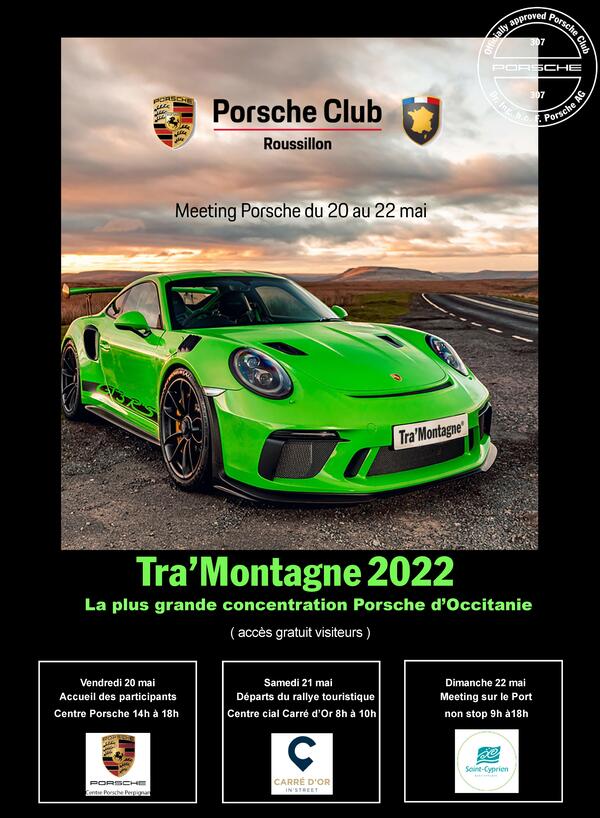 Cover Company, present at stand 1, presented 2 units of the newly created Porsche FUN range. This is a sublimated cover mirroring most of the features of the real car including front and back lights, windscreen or wheels. This is a fully customizable cover produced on demand based on each client´s preferences. On arrival of an order, our design team starts putting together a mockup which is the basis for discussion with the client until we arrive to a final design ready for printing. This process ensures our customers can visualize the final product beforehand and is able to incorporate elements each client has in mind, making the final product a unique piece.
We would like to thank the management team at Porsche Club Rousillon for the opportunity to participate and look forward to continue with our collaboration for many years to come.
Cover Company is partner of Porsche Club France Federation and has commercial agreements with many of the regional clubs.