Tailored Waterproof Car Covers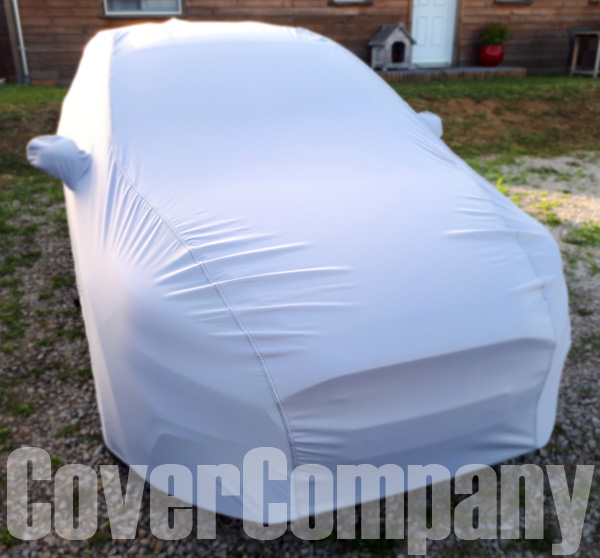 The best outdoor protection for your car. At Cover Company we have all patterns, both classic and modern models. We are constantly working on new and existing patterns to make sure our covers fit perfectly.
All waterproof car covers are produced using high quality breathable fabrics. We use a 3 layer of all-weather poliéster fabric with an extra soft interior (240 grs / m2). It is specifically designed to protect your car parked outside. Thanks to its plush lining, the cover perfectly protects the paint of your car. That is why the custom outdoor car cover is the perfect protection against all weather conditions.
The outside car cover also features a soft elastic band on the bottom of the car for a perfect fit.
The made to measure car cover is fully customizable, and available in light grey or black. You can add your inscription (number plate, model, etc).
Start protecting your car now with our tailored-made Platinum range covers.
Check out our custom made car cover for Alfa Romeo Stelvio