The ultimate protection for your Mini
At Quality Car Covers we are proud to present the most complete series of car covers for Mini. We have created the patterns for all Mini models from the begining till the latest releases. We have Mini car covers for all your needs: indoor, outdoors (waterproof car covers for Mini), standard, made to measure, custom designs (like our already famous Union Jack Classic Mini Car Cover).
All Mini covers are made using high quality materials produced in Europe and respecting the latest environmental regulations. Our sourcing team is constantly searching for new materials to ensure the best protection for your dear Mini. The result is a full set of car covers which are breathable and with a soft linen on the inside to provide the best care to your Mini.
Mini Car Covers Fun Range
In this case, our team has designed a unique range of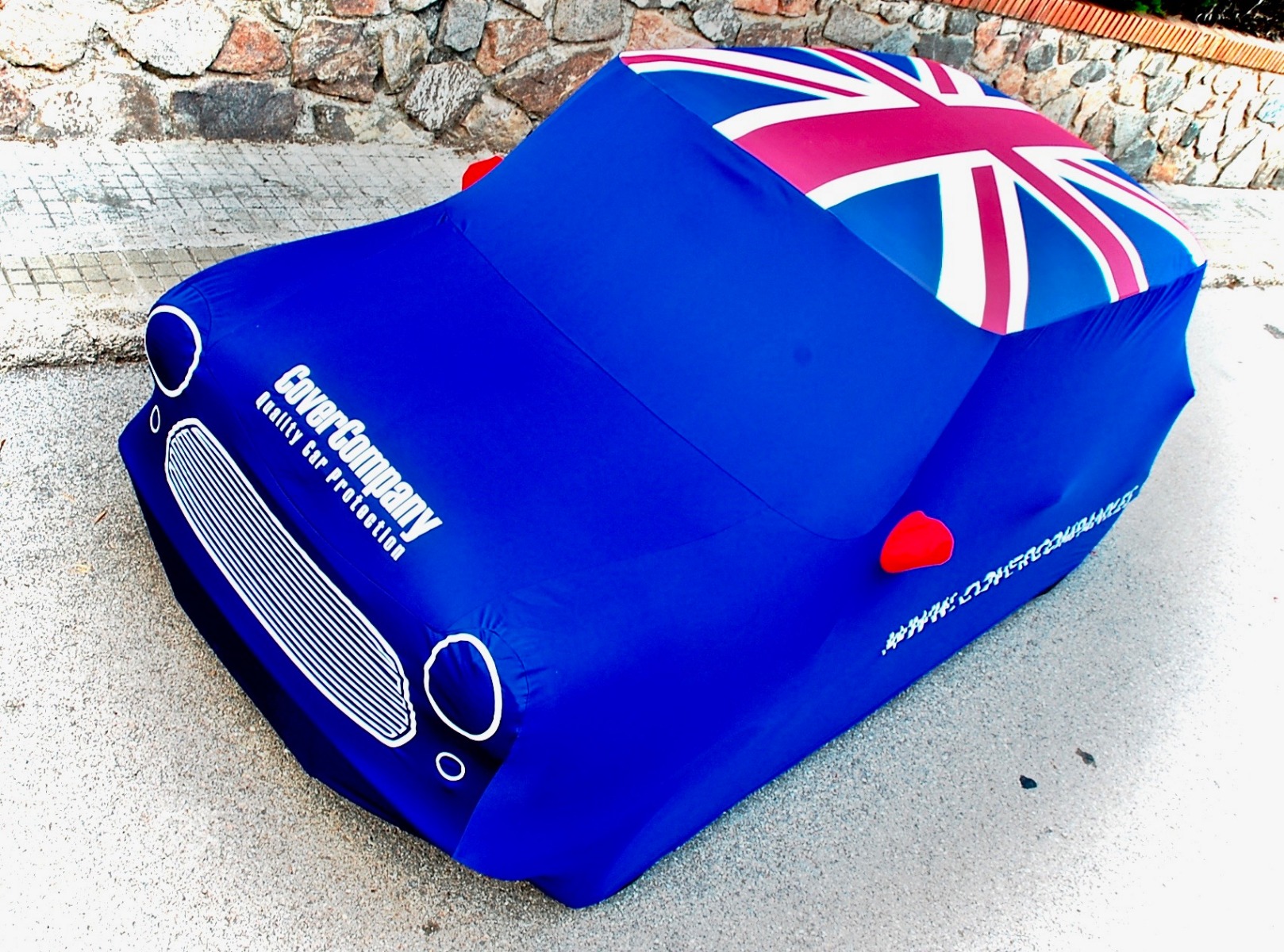 . This range includes the Union Jack Mini car cover, Chequered Flag Mini car cover and white roof cover. All those can be customized in a variety of up to 15 colours, we can draw the grill and lights and also add an inscription - all based on how you would like to dress your Mini.
Of course, our design team is always willing to try new things, so if you have a design in mind please share it wiht us and we will prepare a mockup for you.
The Mini is a two-door compact city car that was produced by the British Motor Corporation (BMC) and its successors from 1959, designed for BMC by Sir Alec Issigonis. It was manufactured at the Longbridge plant in England located next to BMC's headquarters and at the former Morris Motors plant at Cowley near Oxford and in a number of countries around the world.
If you´re the lucky owner of one of those you have a wide range of qulity Mini car covers to keep it like new for many years to come.