REVEAL CAR COVERS – DESIGNED FOR CAR DEALERS
Whether you are a car garage, car dealership or an automotive marketing agency, our car reveal cover will be of great use to you. It offers great car protection while storing cars and creates a WOW effect during customer car deliveries.
This reveal cover is essential for all your events: new models presentations, exhibition fairs, new car delivery etc.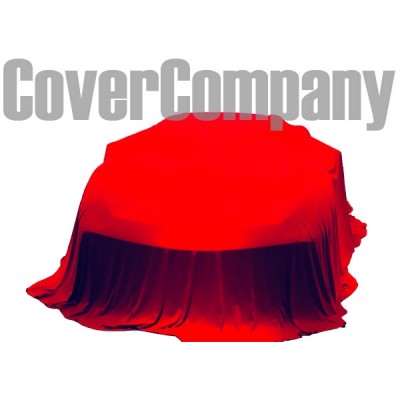 It is highly versatile: indeed, you can use the same reveal cover on many different car model (size and shape).
Customize it to fit your brand image:
- Many colours to choose from
- Choice of slightly see-through or opaque (thicker with inner fleece)
- Reveal cover can either fall on the ground or reach slightly above it
- Inscription / logo available
- Sublimation printing: if you need to print a larger logo or specific pattern on part of the entire cover (the ink is heated until it disintegrates into the fabric).
Here is a photo of one of our creations, used for the launch of the Hispano Suiza Carmen model a few months ago. Appreciate the quality of the rendering. For more information or online order CLICK HERE
And do not hesitate to contact me by email: Lolita - customerservice@qualitycarcovers.co.uk