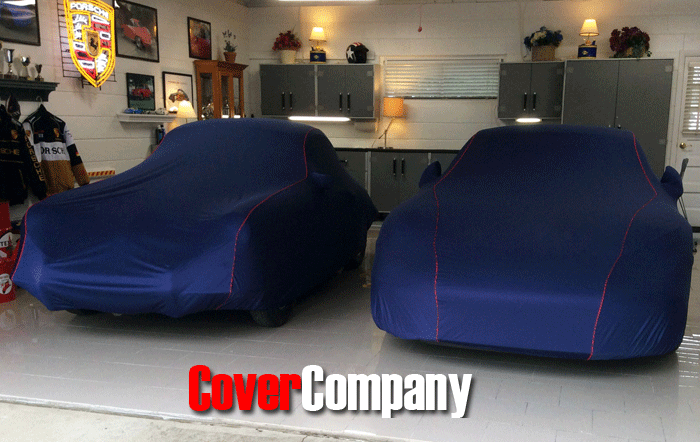 We are proud to share with you the pictures we received from a delighted US customers, member of the American Porsche Club.

Check out the quality of our custom car covers! 2 beautiful Porsche cars are protected by our custom Porsche protection covers (indoor platinum range):

- Custom Porsche 911 cover
- Custom Porsche 356 cover
Indoor Platinum range: this is a custom car cover, made with the exact pattern of your Porsche. This cover will effectively protect your car against dust, condensation, and scratches. Our workshop produces each cover by hand using high quality, breathable and extra soft materials. Fully customizable, you can choose from 15 colors, piping, and also you can add your inscription (number plate, model, etc).
All our Porsche car covers are produced using high quality breathable fabrics. We use 100% poliéster with an extra soft interior (150 grs / m2). Thanks to a shiny satin exterior and a fleece interior, it provides full protection to your vehicle.

The cover also features a soft elastic band on the bottom of the car for a perfect fit.
The perfect car protection against dust, dirt and scratches.